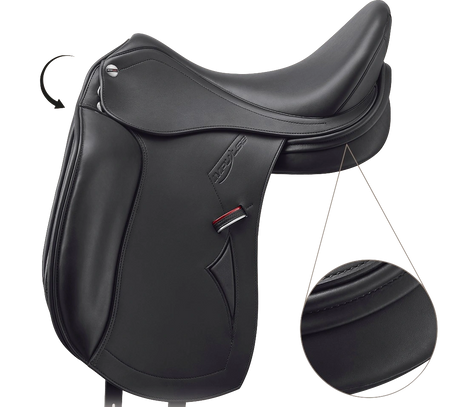 The Impulse dressage saddle has a flatter tree with wider and flat panels that have been designed to fit modern horses.
This model features SL (Shoulder Relief) panels standard.
3 different flap projections that can be easily adjusted to support, maintain or free your riding style: Standard, Forward or Drawback
New longer Velcro Block which allows the rider support and maintain the rider's legs position.